Not Perfect Printable Journal Prompt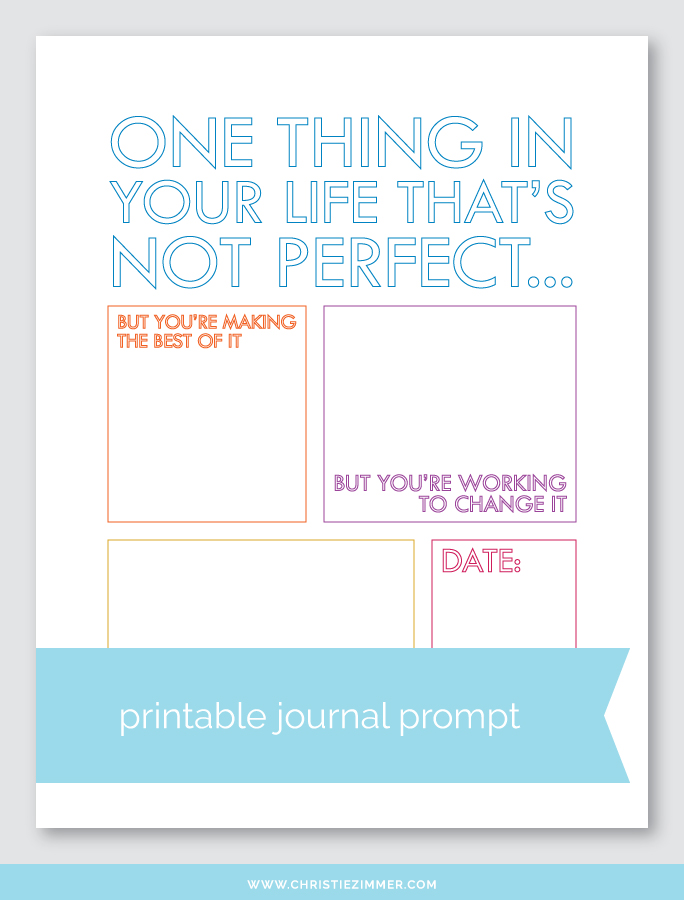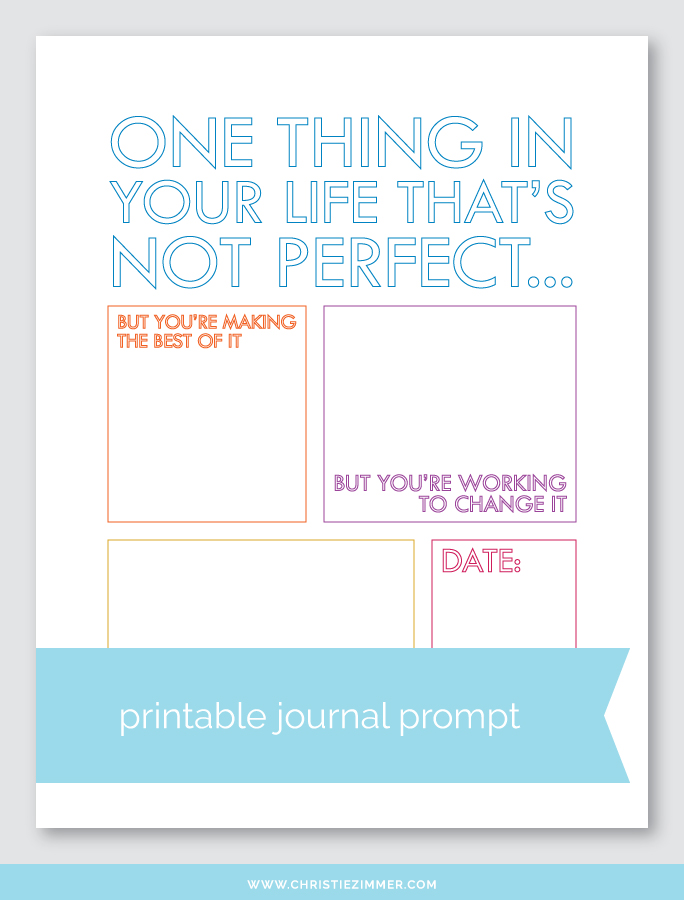 Not Perfect Printable Journal Prompt
One page, one prompt. Journal the imperfect things you're working to change and the imperfect things you like just the way they are today!
This printable journal page is offered in four pages sizes: letter, half letter, A4, and A5. See below for download information and printing tips.
If you'd like to learn more about my approach to this page, I wrote about it here: https://www.christiezimmer.com/blog/2018/5/30/journal-prompt-things-that-arent-perfect
This printable journal prompt is a digital product, which you can download and print at home.
After checkout, you'll receive a secure link to a PDF file containing one journal page in four different page sizes: letter, half letter, A4 and A5. Once you click the link, you will have 24 hours to download the file to your computer before the link expires.
To print your printable journal prompt:
Open the PDF file in your PDF reader. (Adobe Reader is available for free at www.adobe.com .)
Scroll to the page that matches your paper size. (Page 1 - letter, Page 2 - half letter, Page 3 - A4, Page 4 - A5.)
Select "File", then select "Print".
Under "Pages to Print", select either "Current Page" or enter the page number you'd like to print in the "Pages" box.
Select "Print" to print your page and start journaling!
A note about my copyright: These printable guided journal pages are for your personal use only. Purchase of these pages does not constitute a transfer of copyright. Pages cannot be used for any commercial purpose.
© 2018 Christie Zimmer. All rights reserved.